This site brought to you by Stefan Gonick
EFT Practitioner, Trainer and Soulmate Attraction Mentor
www.EFT-Alive.com Single2Soulmate.me

Disclaimer: The presenters feel that these workshops generate extraordinary benefits for all attendees. However, EFT is a very flexible process and thus the workshops represent the views of the presenter(s) and do not necessarily reflect those of EFT, Gary Craig or Stefan Gonick, the owner of this web site.
Workshop Information
Healing Tools for Life - 11

Learning to use EFT, Havening and other holistic tools to change your life
Date:
Sunday, February 17, 2019
Time:
1 to 3:30pm
Num Days:
1
Cost:
$300 for 12 or $30 each
Presenter(s):
Kelly Roughton
Location:
River Rain Spiritual Centre
53A Montée Ste-Marie
Ste-Anne-de-Bellevue, QC, Canada H9X 2B7
Phone:
514-943-7246
Email:
Email Presenter
Web Site:
http://www.InnerShining.com
Return to Workshop Listing
---
There are many easy-to-use, self-applied healing tools available for those willing to look outside the box. They are powerful and they work quickly to release emotions and shift perceptions, allowing us to alter our habitual reactions to all the different stressors in our lives. When used regularly, we begin to see noticeable changes in our relationships and many other life experiences.

Supported by Catharine Allan of the River Rain Spiritual Center, I have put together this program which will allow me to share my knowledge of a number of non-traditional healing techniques. I will offer this program to those who are interested in learning and anchoring these tools in their lives. Instead of taking a one-off workshop about one tool and forgetting to use it just a short few weeks later, join this group. By the end of the program, you will have learned a number of really powerful techniques AND how to apply them to lots of different everyday problems that come up, subtly and positively transforming your life as you go.


LIST OF TOPICS (order of presentation may change):

1. Introduction (including a brief explanation of the tools and short demos)
2. Relationships
3. Physical Issues
4. Financial ​Issues
5. Work Issues
6. Spirituality Struggles
7. Cravings
8. Body image
9. Self-Love
10. Sexuality
11. Forgiveness
12. World Healing/Environment


TOOLS/TECHNIQUES/PROCESSES:

I am, by nature or nurture, independent, impatient, unwilling to spend a lot of money, unimpressed by the results that traditional methods achieve when it comes to healing emotional wounds and an "instant gratification" junkie.

Because of this, you'll find that the techniques I use and teach are: mostly free on the internet, unapologetically non-traditional and innovative, rapid release methods (you'll notice shifts right away) and require only a few quick steps which are easy to learn and self-apply. They also tend to aim their healing at our emotions, which govern our perceptions and interpretations about the experiences we have.

* Emotional Freedom Techniques (EFT/"Tapping")
* Draw 'n' Tap
* Havening
* ReMotion
* PSTec
* Dialogue and tap with polarized parts
* Foreground/Background (an NLP technique)
* The Work of Byron Katie
...and numerous possible others if intuition tells me so.

Get two free sessions and a reserved seat at every event if you sign up and pay for the whole program at once ($300) OR pay $30 per session if there are spaces available.

Space is limited so NO DROP-INS! If you haven't signed up for the entire program ahead of time, which guarantees you a reserved seat, you must register and pay in advance for each event (see contact info above).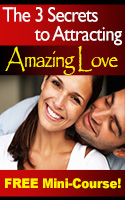 Discover the 3 Keys to
Finding Lasting Love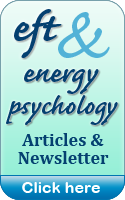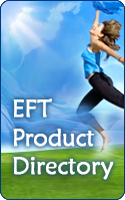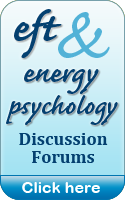 EFT never ceases to amaze me! The process is gentle and often provides benefits where other methods fail.

— Dr. R. Vergini, MD