This site brought to you by Stefan Gonick
EFT Practitioner, Trainer and Soulmate Attraction Mentor
www.EFT-Alive.com Single2Soulmate.me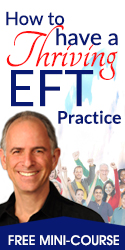 Disclaimer: The presenters feel that these workshops generate extraordinary benefits for all attendees. However, EFT is a very flexible process and thus the workshops represent the views of the presenter(s) and do not necessarily reflect those of EFT, Gary Craig or Stefan Gonick, the owner of this web site.
Workshop Information
Overcoming Resistance with Provocative Energy Techniques (P.E.T.)

Quickly release resistance, negative beliefs & other emotional barriers
Date:
Friday, October 11, 2019 to Sunday, October 13, 2019
Time:
Fri, Sat: 9.30am – 5.30pm; Sun: 9.30am - 4.00pm
Num Days:
3
Cost:
€ 397 Super Earlybird - € 497 Full Fee
Presenter(s):
Steve Wells, Internationally recognised leadership coach and peak performance consultant
Location:
Centre culturel Saint-Thomas
2 rue de la Carpe Haute
Strasbourg, 67000 France
Phone:
+33 6 79 53 44 04
Email:
Email Presenter
Web Site:
https://www.eftdownunder.com/overcoming-resistance-strasbourg/
Return to Workshop Listing
---
(Presented in English with translation to French)
Toutes les informations en français:
https://eft-liberation.com/seminaire-steve-wells/

If you want to change or you help others change the biggest challenge you will face is resistance. Resistance manifests as fear, avoidance, procrastination, self-doubt and self-sabotage. Unless you overcome it, you – or your clients – can't be free to create the life you or they really want.

This workshop will teach you a unique approach to overcome resistance and rapidly access energy and power for positive change.

And you'll learn how to make change easier and more fun!

You'll learn 3 powerful Energy Psychology modalities and how to combine them to create rapid and lasting changes:

Simple Energy Techniques (SET) tapping,
Intention-based Energy Process (IEP), or Intention Tapping, and, mostly,
Provocative Energy Techniques (PET)

Practitioners can expect to leave with new options in their therapeutic repertoire, and more elegant skills in working with difficult clients.

What is Provocative Energy Techniques (PET)?

"PET makes impossible things possible… The provocative style was like having a sauna bath, relieving, refreshing, just great, clear thoughts, limiting beliefs gone." — Eva Maria Lundell, MD, Munich

Provocative Energy Techniques (PET) is a unique integrative energy psychology approach created by Steve Wells and Dr David Lake which combines tapping with humorous and paradoxical language patterns and techniques drawn from Provocative Therapy, Brief Strategic Therapy and Ericksonian Therapy.

PET addresses the multi-level nature of problems through warmth, liberating laughter, and spontaneity, elegantly addressing both mind and body in therapy.

PET can make deep level changes fast, fun, and enjoyable for both clients and practitioners.

How Does it Work?

PET's provocative language techniques bypass resistance and rapidly get to the core of problems to draw out energy and power for change (the root meaning of provoke = to draw out). Skilful tapping combined with warm, empathic humour brings rapid relief from negative emotions. Heart energy flows through and completes the healing. It's a powerful combination.
This workshop also counts towards PET practitioner certification.

What is IEP?
Intention-based Energy Process (IEP), also known as Intention Tapping, is a new approach to emotional healing developed by Steve Wells that uses specific intentions combined with tapping to open your inner pathways to positive change.

IEP's specific intentions act as commands to your unconscious mind to release the emotional attachments behind your problems, unblock body energy disturbances that prevent you from moving forward, and restore your life energy to flow. This allows you to rapidly work through problem aspects by accessing the resources of the unconscious mind. The results are frequently very positive and surprising.

"I am doing the IEP with clients with outstanding results. The process is so fast, so causative, so moving and astonishing. I worked with a variety of topics and also friends with years-long experience with traditional tapping. The unanimous opinion is: brilliant tool…" – Kerstin Warkentin, Deputy Chair of EFT DACH, Germany

What is SET?
Simple Energy Techniques (SET) is a user-friendly energy tapping approach developed by Steve Wells and Dr David Lake which can often provide rapid relief for emotional problems and some physical problems. SET evolved from Emotional Freedom Techniques (EFT), and is equally effective, and more user-friendly and efficient. SET can also be easily combined with other therapeutic approaches to improve your results.

How the workshop will work:
In this practical and engaging workshop, you'll learn how to overcome resistance and create freedom for yourself and (if you are a helper) for others, via live demonstrations, experiential exercises, and small group practice sessions.
First, you'll learn SET tapping, and how to use it to relieve negative emotions such as fear, anxiety, guilt, anger, grief, trauma.
Next, you'll learn how to combine SET with the powerful intentions of IEP, and use this to release emotional hooks, restore calm clarity, and access inner resources and confidence for change.
Then, you'll learn some of the powerful provocative patterns from PET and how to use them to create solid heart-based connections, release resistance, use humour for healing, and bring rapid relief to core issues.
At some point you will become infected with the provocative virus, bringing an inner freedom and lightness of being for which there is no cure – other than passing it on!
Finally, you'll integrate these approaches together into a powerful package for change and you'll leave with a whole lot of new options for helping yourself and helping others.

For more information see the website:
https://www.eftdownunder.com/overcoming-resistance-strasbourg/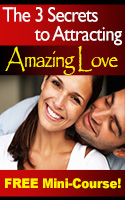 Discover the 3 Keys to
Finding Lasting Love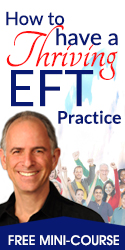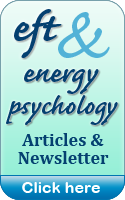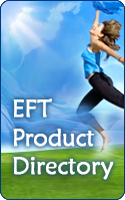 EFT never ceases to amaze me! The process is gentle and often provides benefits where other methods fail.

— Dr. R. Vergini, MD