This site brought to you by Stefan Gonick
EFT Practitioner, Trainer and Soulmate Attraction Mentor
www.EFT-Alive.com Single2Soulmate.me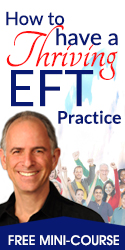 Disclaimer: The presenters feel that these workshops generate extraordinary benefits for all attendees. However, EFT is a very flexible process and thus the workshops represent the views of the presenter(s) and do not necessarily reflect those of EFT, Gary Craig or Stefan Gonick, the owner of this web site.
Workshop Information
Essential Skills in Comprehensive Energy Psychology Level 2 - OAKLAND, CA

12 hours CE/CME/CNE
Date:
Saturday, December 07, 2019 to Sunday, December 08, 2019
Time:
8:30-5:00
Num Days:
2
Cost:
$395 before Oct 21
Presenter(s):
David Gruder, PhD, DCEP
Location:
Oakland Marriott City Center
1001 Broadway
Oakland, CA, USA 94607
Phone:
619-867-2237
Email:
Email Presenter
Web Site:
http://energypsych.org/CEP
Return to Workshop Listing
---
Save $50 when you signup at the same time as Level 1.

Mandatory Prerequisite: Essential Skills in Comprehensive Energy Psychology Level 1

By the end of both workshops, you will learn a comprehensive approach to energy psychology interventions, which include working with:

Energy Pathways - The Meridians and Related Acupoints
Energy Centers - The Chakras
Energy Systems - Biofields that envelop the body


Essential Skills in Comprehensive Energy Psychology Level 2 is appropriate for levels intermediate to advanced

Building on the foundation you have developed in Level 1, in Level 2 you
-will learn advanced applications of the 6-step CEP treatment model. You

-will also learn advanced approaches for working with meridians as well as advanced chakra and biofield interventions for trauma, anxiety, pain and more. You will also learn skills for self care.

Who should attend these workshops?

Forward-thinking psychologists, therapists, counselors and helping professionals.

Essential Skills in Comprehensive Energy Psychology Level 2 Overview
You will learn:
-Advanced applications of the six-step CEP model

-Advanced issues in addressing conscious and subconscious objections

-Chakra / Biofield interventions for trauma, anxiety, pain, depression, addictive urges and negative feeling states

-More advanced meridian approaches - going beyond basic acupoint combinations to customize therapeutic interventions

-To use CEP for performance enhancement

-About advanced issues in building personal and relationship integrity when using energy-based methods in treatment

Trainer - David Gruder, PhD, DCEP - psychologist and award-winning author, was ACEPís co-founder and first president. David is the founder and CEO of Integrity Revolution, whose mission is to assist entrepreneurs, leaders and helping professionals Make Integrity Profitableô. He speaks, trains and consults worldwide.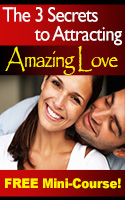 Discover the 3 Keys to
Finding Lasting Love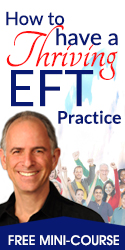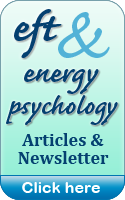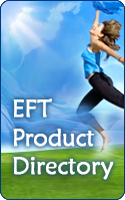 EFT never ceases to amaze me! The process is gentle and often provides benefits where other methods fail.

— Dr. R. Vergini, MD