This site brought to you by Stefan Gonick
EFT Practitioner, Trainer and Soulmate Attraction Mentor
www.EFT-Alive.com Single2Soulmate.me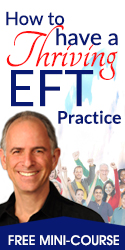 Disclaimer: The presenters feel that these workshops generate extraordinary benefits for all attendees. However, EFT is a very flexible process and thus the workshops represent the views of the presenter(s) and do not necessarily reflect those of EFT, Gary Craig or Stefan Gonick, the owner of this web site.
Workshop Information
Essential Skills in Comprehensive Energy Psychology Level 2 - SEATTLE, WA

12 hours CE/CME/CNE
Date:
Saturday, March 14, 2020 to Sunday, March 15, 2020
Time:
8:30-5:00
Num Days:
2
Cost:
$395 before Jan 27, 2020 ACEP members save $40
Presenter(s):
Stephanie Eldringhoff, M.A., DCEP, LMFT,
Location:
Hilton Garden Inn
1800 NW Gilman Blvd
Issaquah, WA, USA 98027
Phone:
619-867-2237
Email:
Email Presenter
Web Site:
http://energypsych.org/CEP
Return to Workshop Listing
---
Essential Skills in Comprehensive Energy Psychology Level 2 is appropriate for levels intermediate to advanced

Building on the foundation you have developed in Level 1, in Level 2 you
-will learn advanced applications of the 6-step CEP treatment model. You

-will also learn advanced approaches for working with meridians as well as advanced chakra and biofield interventions for trauma, anxiety, pain and more. You will also learn skills for self care.

Who should attend these workshops?

Forward-thinking psychologists, therapists, counselors and helping professionals.

Essential Skills in Comprehensive Energy Psychology Level 2 Overview
You will learn:
-Advanced applications of the six-step CEP model

-Advanced issues in addressing conscious and subconscious objections

-Chakra / Biofield interventions for trauma, anxiety, pain, depression, addictive urges and negative feeling states

-More advanced meridian approaches - going beyond basic acupoint combinations to customize therapeutic interventions

-To use CEP for performance enhancement

-About advanced issues in building personal and relationship integrity when using energy-based methods in treatment


Trainer - Stephanie Eldringhoff, M.A., DCEP, LMFT, has specialized in energy psychology since 1993 in her Bellevue, WA practice. She is a consultant and trainer for ACEPís Comprehensive Energy Psychology certification program, past ACEP board member, advanced practitioner and former faculty for Eden Energy Medicine, and co-developer of the The Rapid Relief Process. She has been a meditator and student of subtle energy work since 1974.


Sponsored by the Association for Comprehensive Energy Psychology
A 501c3 NonProfit association of practitioners that use EP methods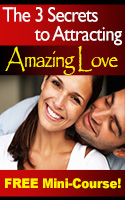 Discover the 3 Keys to
Finding Lasting Love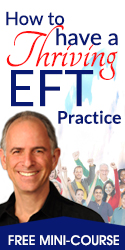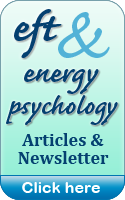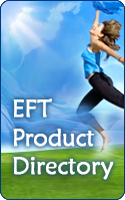 EFT never ceases to amaze me! The process is gentle and often provides benefits where other methods fail.

— Dr. R. Vergini, MD