This site brought to you by Stefan Gonick
EFT Practitioner, Trainer and Soulmate Attraction Mentor
www.EFT-Alive.com Single2Soulmate.me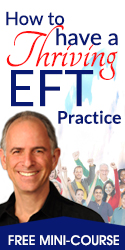 Disclaimer: The presenters feel that these workshops generate extraordinary benefits for all attendees. However, EFT is a very flexible process and thus the workshops represent the views of the presenter(s) and do not necessarily reflect those of EFT, Gary Craig or Stefan Gonick, the owner of this web site.
Workshop Information
---
EFT & Matrix Reimprinting Ambassador Training, Langley, WA, Dec 9, 2019
https://www.efttappingtraining.com/eft-and-matrix-reimprinting-ambassador-training-langley-washington-2019/

An EFT Level 3 training will be offered in Langley, WA on December 7-8, 2019. https://www.efttappingtraining.com/eft-level-3-langley-washington-december-2019/

As a professional practitioner is it time that you are ready to step up and share these wonderful tools which have impacted the world as a powerful healing force?

Now is the time for you to step up and become an Ambassador of the EFT Matrix Reimprinting Academy sharing EFT & Matrix Reimprinting with the world!

Benefits for you:
Build your confidence as a professional speaker
Share your tools with an even larger audience
Attract new clients
Feel the impact of working with a group of people and introducing them to tapping

That is why the Ambassador Day was created, to impact your ability to function at your full potential in this field and have a way to tell the public in a professional way, the power of tapping. In this way you can create healing in your community while growing your own practice. After attending the workshop you will receive all the powerpoint slides to use, an EFT MRA Ambassador certificate and permission from Karl Dawson to teach this one day event and charge up to $100 per person.

This one day training event is open to everyone who has been a Matrix Reimprinting practitioner for 1 year or more, this day will be a fun way to introduce you to a simple one day workshop, guided by Craig and Alina and you will learn how to put present to the public and introductory presentation day about EFT and MATRIX REIMPRINTING.

You are encouraged to bring someone who has not attended an EFT/Matrix Reimprinting day or workshop along with you (the $100 fee is the same for them) and if they choose to attend one of Craig and Alina's future EFT trainings, they will be discounted the $100 from the workshop.

You will discover at this event how to present EFT and MR to the public so they can discover:
The True Power of EFT AND Matrix Reimprinting In Resolving Trauma and Eliminating Limiting Beliefs
How to Get to the Root of Core Issue and Change Them Effectively
How to Create Rapid Personal Transformation both Physically and Emotionally
How to Integrate Your Own Therapies into Matrix Reimprinting
How to Become Peaceful and Create Amazing Results
How to find and chat to your ECHO and change the energy of trauma
And Much More!

Cost & Reservations
Cost: $100.00

Feel free to bring along one new person to find out and learn about EFT and Matrix Reimprinting.

Location
The Chiropractic Zone 5405 Wilkinson Rd. Langley, WA 98260

Disability Access
All program locations are handicapped accessible. If you have specific questions or need further assistance, please contact Craig Weiner at 360-661-6877.

Click here to contact us with any questions. https://www.efttappingtraining.com/contact-us/

This training is offered by EFT Tapping Training Institute.
https://www.efttappingtraining.com/eft-and-matrix-reimprinting-ambassador-training-langley-washington-2019/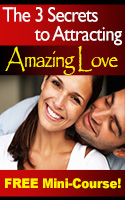 Discover the 3 Keys to
Finding Lasting Love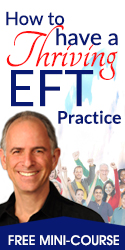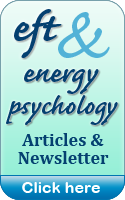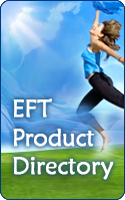 EFT never ceases to amaze me! The process is gentle and often provides benefits where other methods fail.

— Dr. R. Vergini, MD