This site brought to you by Stefan Gonick
EFT Practitioner, Trainer and Soulmate Attraction Mentor
www.EFT-Alive.com Single2Soulmate.me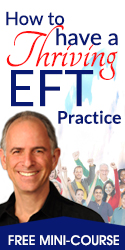 Disclaimer: The presenters feel that these workshops generate extraordinary benefits for all attendees. However, EFT is a very flexible process and thus the workshops represent the views of the presenter(s) and do not necessarily reflect those of EFT, Gary Craig or Stefan Gonick, the owner of this web site.
Teleclass Information
EFT International (AAMET) EFT Level 3 Mastery Training

Increase the Success and Depth of Your EFT Practice!
Date:
Friday, April 23, 2021 to Sunday, April 25, 2021
Time:
Friday - Sunday, 11am - 5pm (New York time)
Num Days:
3
Cost:
$425 ($375 if paid by March 26th)
Presenter(s):
Stefan Gonick, EFTi Trainer
Laura Mazza Gonick, AHEFT Trainer, LMHC
Location:
This is a teleclass.
Email:
Email Presenter
Web Site:
http://www.eft-alive.com/eft-workshop-eft-level-3.html
Return to Workshop Listing
---
This training will go far beyond the material covered in EFT levels 1 and 2 and is intended for EFT professionals and advanced students wanting to become masterful practitioners.

These advanced techniques will include:

Our own special, introduction to Matrix Reimprinting! (see note)


R.O.A.R. - A self empowering step-by-step EFT technique that can be used with clients and taught to them for self-help/soothing and transformation


Special language transitions to help a client open up to the positive


Draw and Tap (DAT) - a powerful and simple way to heal blocked emotions without disclosure


Using exaggeration and provocative humor to break through stuck spots and speed up healing


Helping clients break out of victim mode to full self-empowerment


There will be demonstrations and practice sessions during this EFT training workshop to better learn and absorb the material. There will also be opportunities to address challenging questions in your practice.

The techniques covered in this training will take you to a whole new level and dramatically increase the effectiveness of your EFT practice working with clients.

Note about our Matrix Reimprinting training:
We will be teaching our non-standard version of Matrix Reimprinting with our own special additions. However, this will only be an introduction to Matrix Reimprinting, not a full training.

Our introduction cannot be used towards certification in Matrix Reimprinting. If you are interested in learning more about Matrix Reimprinting and/or getting certified, we encourage you to do a full Matrix Reimprinting certification training.


Testimonials for our workshops:

"I have taken EFT Level 2 three times, and your training was far and away the most thorough!"

"Thank you Stefan! You are a dynamic, fun, approachable speaker. I'm looking forward to level II." Sarah

"After taking Stefan's Level 2 EFT workshop, I regret not joining his Level 1 class. I would gladly have traveled the 2.5 hours each way to experience his passion, sensitivity, and commitment to EFT. Despite the distance, we are making plans to bring a family member to him for counseling." Carol

"I never felt 'talked down to' or lectured -- more 'shared with.' Excellent, informative, many tips and tricks. The presenter's enthusiasm and zeal was palpable, and it was presented in a very interesting and helpful way." Workshop participant

"The material I learned from Stefan's EFT workshops was immediately useful in my psychotherapy practice and in my personal life. Stefan's relaxed and enthusiastic approach was inspiring. He has an excellent grasp of the material and makes it accessible to people at all levels of experience." Adele Marcus, Psychotherapist, Workshop Facilitator

"I just attended an EFT workshop facilitated by Stefan Gonick. One of the most exciting things about working with Stefan is his clinical expertise that fleshes out the EFT experience. He does an excellent job of explaining the how's and why's of EFT. I'm already using some of the tips I learned in my practice. I highly recommend Stefan's workshops. I plan on attending more." Richard Forbes MSW, LICSW

For more information and to sign up for the training:
http://www.eft-alive.com/eft-workshop-eft-level-3.html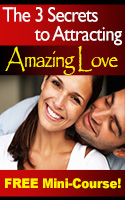 Discover the 3 Keys to
Finding Lasting Love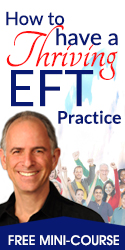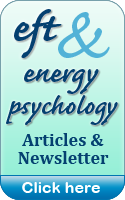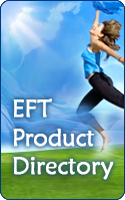 EFT never ceases to amaze me! The process is gentle and often provides benefits where other methods fail.

— Dr. R. Vergini, MD