This site brought to you by Stefan Gonick
EFT Practitioner, Trainer and Soulmate Attraction Mentor
www.EFT-Alive.com Single2Soulmate.me

Disclaimer: The presenters feel that these workshops generate extraordinary benefits for all attendees. However, EFT is a very flexible process and thus the workshops represent the views of the presenter(s) and do not necessarily reflect those of EFT, Gary Craig or Stefan Gonick, the owner of this web site.
Workshop Information
Provocative Energy Techniques (PET): Humour and Paradox with an Open Heart

The Power of the Heart Connection
Date:
Friday, February 01, 2019 to Sunday, February 03, 2019
Time:
Fri/Sat: 9.30am - 5.30pm; Sun: 9.30am - 4.30pm
Num Days:
3
Cost:
€ 490 Earlybird / € 695 Full Fee
Presenter(s):
Steve Wells, Internationally recognised leadership coach and peak performance consultant
Location:
Les Sources, Rue Kelle 48
1200 Woluwe Saint Lambert
Brussels, Belgium
Email:
Email Presenter
Web Site:
http://www.eftdownunder.com/pet-humour-heart-brussels/
Return to Workshop Listing
---
In this inspiring and unique workshop you'll learn how to establish a heart to heart connection and use this to facilitate deep level emotional healing.

You'll learn to combine a strong heart connection with the power of tapping, intention, acceptance, provocation, paradox and humour to create transformational changes for yourself and others.

Presented in English with simultaneous translation into French

You'll learn and use 3 Powerful Energy Psychology Modalities:

Simple Energy Techniques (SET) tapping,
Intention-based Energy Process (IEP), or Intention Tapping, and, mostly,
Provocative Energy Techniques (PET)

The aim of this workshop is to help you go beyond techniques to embracing acceptance, heart connection, being fully present, working in the here and now, trusting your intuition, adapting to different clients, working with resistance rather than against it, and helping people succeed by being who they are.

You'll discover:

• How to establish a strong heart to heart connection with clients and others
• How to tell when you have lost connection and how to recover
• Ways to enhance and strengthen your heart connection with provocative humour

You'll learn advanced techniques and skills to:

Safely release and repair past trauma and hurt using PET
Trust your intuition and use it to make rapid and effective healing decisions
Use humour and paradox to turn darkness into light, tears into laughter, despair into delight

What is Provocative Energy Techniques (PET)?

Provocative Energy Techniques (PET) is a unique advanced energy approach developed by Steve Wells and Dr David Lake, which combines warm-hearted humour, and skillful provocative and paradoxical language and techniques with energy tapping to product transformational changes.

PET's powerful provocative techniques bypass resistance and rapidly get to the core of problems to draw out energy and power for change. Skilful tapping combined with warm, empathic humour brings rapid relief of negative emotions. With PET change can be fun, for clients and practitioners, even while working on deep and serious issues.

This workshop also counts towards practitioner certification

What is IEP?

Intention-based Energy Process (IEP), also known as Intention Tapping is a new approach to emotional empowerment developed by Steve Wells that combines tapping with the power of definite intention to rapidly release negative emotional blocks, restore balance and clarity, and access your inner resources.

What is SET?

Simple Energy Techniques (SET) is a user-friendly energy tapping approach which can often provide significant relief for emotional and physical problems. SET, which evolved from EFT, is gentle, natural, easy to learn, and very effective!

Who is this for?

This workshop is open to anyone who wants to enhance their results in work, life and relationships. It is especially for those "uncommon practitioners" (coaches, counsellors, therapists) who value flexibility, acceptance, connection, warm-heartedness, and humour.

Who is this NOT for?

This is not for you if you do not have a working sense of humour or if you are upset by politically incorrect language or adult themes, since PET deliberately uses and exaggerates stereotypes and stuck thinking patterns to get you thinking and feeling in new ways.

Your Presenter:

Steve Wells is an internationally recognised psychologist, leadership coach, and peak performance consultant from Perth, Western Australia. He has a wealth of experience and expertise working with people from all walks of life to overcome emotional barriers to success, regain their passion for life, and find their true purpose.

Steve is co-creator (with Dr. David Lake) of Simple Energy Techniques (SET) and Provocative Energy Techniques (PET). He also developed Intention-based Energy Process (IEP). He has helped many thousands of people through his worldwide personal development and professional training workshops.

Steve is author of the bestseller 100% YES! and co-author of 4 books, including Enjoy Emotional Freedom, New Energy Therapies, and PET: The Manual. He is also co-author of the French books Libérez-vous des Emotions Negatives, and Techniques Energetiques Provocatrices.

For more information and to register see the web page:
http://www.eftdownunder.com/pet-humour-heart-brussels/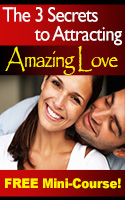 Discover the 3 Keys to
Finding Lasting Love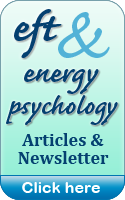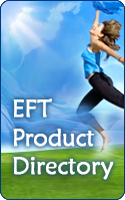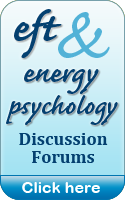 EFT never ceases to amaze me! The process is gentle and often provides benefits where other methods fail.

— Dr. R. Vergini, MD