This site brought to you by Stefan Gonick
EFT Practitioner, Trainer and Soulmate Attraction Mentor
www.EFT-Alive.com Single2Soulmate.me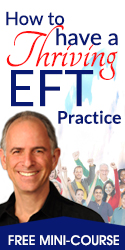 Disclaimer: The presenters feel that these workshops generate extraordinary benefits for all attendees. However, EFT is a very flexible process and thus the workshops represent the views of the presenter(s) and do not necessarily reflect those of EFT, Gary Craig or Stefan Gonick, the owner of this web site.
Workshop Information
Advanced Emotional Freedom Techniques

The Art of Discovery
Date:
Friday, October 18, 2019 to Saturday, October 19, 2019
Time:
9 AM to 4:30 Pacific
Num Days:
2
Cost:
$599.00 until 10/1/19
Presenter(s):
Lorna Minewiser, PhD Master Trainer
Jondi WHites MToT
Location:
800 Stillwater Rd,
West Sacramento, CA, USA 95605
Phone:
916-204-5974
Email:
Email Presenter
Web Site:
http://coachminewiser.com
Return to Workshop Listing
---
EFT Level 3: Advanced Artful and Practical EFT

Ready to take EFT? Tapping to new heights, with greater skill, confidence and results?

Following Level 2, and after a substantial period of significant practice and experience, which may include Supervision, Mentoring and EFT Certification, Level 3 offers advanced EFT skills and an introduction to nuanced approaches to tapping based upon the style of the EFT International Trainer.

Level 3 is a 12-hour (minimum) course. It involves a review of foundational skills and introduces advanced EFT concepts and strategies to encourage and enhance EFT Art of Delivery (see the EFT International Glossary of Terms). Join Master Trainer of Trainers: Jondi Whitis and  Master Trainer Lorna Minewiser, PhD for a spirited weekend of discovery and experiential excellence. You'll polish your EFT application, deepen your knowledge and learn masterful integration with integrity.
CEs pending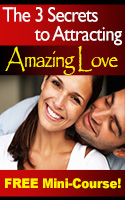 Discover the 3 Keys to
Finding Lasting Love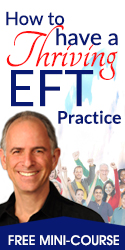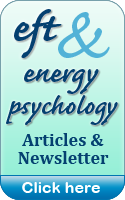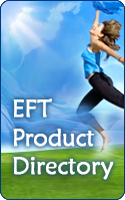 EFT never ceases to amaze me! The process is gentle and often provides benefits where other methods fail.

— Dr. R. Vergini, MD