This site brought to you by Stefan Gonick
EFT Practitioner, Trainer and Soulmate Attraction Mentor
www.EFT-Alive.com Single2Soulmate.me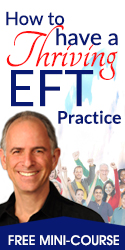 Disclaimer: The presenters feel that these workshops generate extraordinary benefits for all attendees. However, EFT is a very flexible process and thus the workshops represent the views of the presenter(s) and do not necessarily reflect those of EFT, Gary Craig or Stefan Gonick, the owner of this web site.
Workshop Information
---
Have you been wanting to integrate more holistic, mind-body approaches into your practice? This training will teach you simple, powerful, evidence-supported methods to swiftly improve the well-being of your clients. You will also master an integrative framework for combining energy work with many conventional psychotherapy and coaching modalities, and learn:

•Three different human energy systems—meridians, chakras, and the biofield—and their respective healing techniques
•A specific, six-step protocol to improve the effectiveness of any energy-based method, and other key methods
•How to move between energy systems (e.g., chakras and meridians) to ensure a thorough healing for your clients
•How energy psychology can help stuck clients
•To make treatment methods you already know more comprehensive and effective.

Note: This training is a great fit for helping professionals from many disciplines, including: licensed mental health professionals, nurses, physicians, coaches, acupuncturists, energy healers and allied health professionals. Available are: 12 CE/CME/CNE hours.

Co-Sponsored by the Association for Comprehensive Energy Psychology and the New York Open Center


Senior Trainer
David Gruder, PhD, DCEP, is a psychologist, award-winning author, cofounder of the Association for Comprehensive Energy Psychology, and a speaker, lead trainer, and international consultant. David is also the founder and CEO of Integrity Revolution.

Website: drgruder.com

Co-Trainer
Sarette Zecharia, PhD, DCEP
Sarette Zecharia, PhD, DCEP, a psychologist in private practice in Arizona, is the cofounder and president of Vibrant Health Care, a clinic based on energy psychology and medicine. She is also the founder of the doctoral internship/fellowship program in Integrative Pain and Energy Psychology. Sarette serves on the board of the Association for Comprehensive Energy Psychology.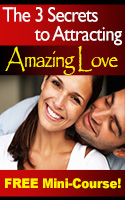 Discover the 3 Keys to
Finding Lasting Love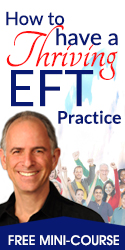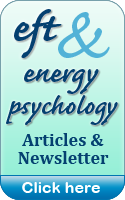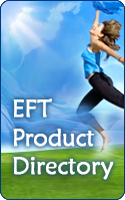 EFT never ceases to amaze me! The process is gentle and often provides benefits where other methods fail.

— Dr. R. Vergini, MD