This site brought to you by Stefan Gonick
EFT Practitioner, Trainer and Soulmate Attraction Mentor
www.EFT-Alive.com Single2Soulmate.me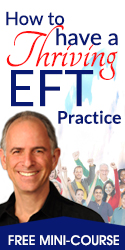 Disclaimer: The presenters feel that these workshops generate extraordinary benefits for all attendees. However, EFT is a very flexible process and thus the workshops represent the views of the presenter(s) and do not necessarily reflect those of EFT, Gary Craig or Stefan Gonick, the owner of this web site.
Teleclass Information
---
Come join us for this ON-LINE training and learn the core skills needed to start applying the exquisite power of EFT at a deep level!

When you master this training you will be able to help people with a wide range of issues with confidence and grace.

Note: It is possible to take either Level 1 or Level 2 separately. EFT Level 1 is the first 3-day weekend and Level 2 is the second 3-day weekend.

Note: 12/24 CEU's available for LMHC and LICSW


EFT Level 1 Training: Friday-Sunday, March 12-14, 2021

EFT Level 1 provides an introduction to the beauty and power of EFT and provides the foundation for the following in-depth EFT Level 2 practitioner training.

EFT Level 1 is open to anyone interested in learning EFT, not just people desiring to become a practitioner.


EFT Level 2 Training: Friday-Sunday, March 19-21, 2021

The Level 2 Practitioner Training is open to anyone who has completed an EFTi Level 1 workshop.

NOTE: Though this training will be oriented to people wanting to become an EFT practitioner, this workshop is still open to anyone wanting a more in-depth training in EFT.

The Level 2 two-day training goes from the basic mechanics of EFT into the beginnings of artistry and grace. You will develop your confidence, intuition, and creativity with these techniques and will be equipped to work with a wide range of issues.

It is our goal at EFT-Alive to support you in becoming the best EFT practitioner you can be by developing your EFT skills to a high level.

Topics include working with trauma, releasing limiting beliefs, success and abundance, physical pain, and uncovering core issues.


EFT Level 2 Topics

* Tearless Trauma Technique
* Tell the Story Technique
* Gentle Techniques
* "Chasing the Pain"
* Addressing Physical Issues
* Finding Core Issues
* Testing results
* The Palace of Possibilities
* Delivering EFT by Telephone
* Borrowing Benefits/Group Work


EFT Practitioner Certification

EFT Practitioner Certification requires a practical assessment of core competencies, the submission of case histories, and a minimum number of client hours. Please see the web site for the full details.


Testimonials from Past Participants

"Stefan's ability to be a masterful practitioner and an exceptional teacher makes his workshops a truly wonderful experience. Stefan knows his stuff and is right there with you where you are in the learning of it too.

I found his presentation of the tools to be invaluable. In experiencing what we were learning, I found that I did not leave the day being the same person as when I arrived. Stefan has compassion, humor, and knowledge. I wouldn't hesitate to take any of his workshops." Stephanie

~~~

"I just attended an EFT workshop facilitated by Stefan Gonick. One of the most exciting things about working with Stefan is his clinical expertise that fleshes out the EFT experience.

He does an excellent job of explaining the how's and why's of EFT. I'm already using some of the tips I learned in my practice. I highly recommend Stefan's workshops. I plan on attending more." Richard Forbes MSW, LICSW

~~~

"After taking Stefan's Level 2 EFT workshop, I regret not joining his Level 1 class. I would gladly have traveled the 2.5 hours each way to experience his passion, sensitivity, and commitment to EFT. Despite the distance, we are making plans to bring a family member to him for counseling." Carol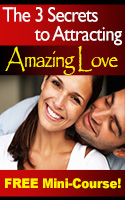 Discover the 3 Keys to
Finding Lasting Love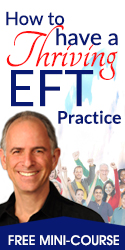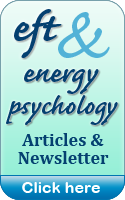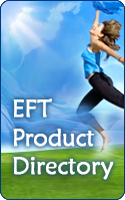 EFT never ceases to amaze me! The process is gentle and often provides benefits where other methods fail.

— Dr. R. Vergini, MD