This site brought to you by Stefan Gonick
EFT Practitioner, Trainer and Soulmate Attraction Mentor
www.EFT-Alive.com Single2Soulmate.me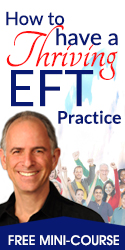 Disclaimer: The presenters feel that these workshops generate extraordinary benefits for all attendees. However, EFT is a very flexible process and thus the workshops represent the views of the presenter(s) and do not necessarily reflect those of EFT, Gary Craig or Stefan Gonick, the owner of this web site.
Teleclass Information
---
Our mentoring days are open to everyone from Level 2. We believe mentoring to be a highly important factor in being an effective therapist, and welcome the EFT International guidelines which stress the importance of mentoring and CPD for practitioners from Level 2 on.

We offer regular group mentoring days online via Zoom and welcome all Level 2 and 3 EFT Practitioners whether or not you have trained with us. These group sessions are affordable, fun, inspiring and educational. We love the energy of passionate people coming together to share and learn and always take lots from each session ourselves.

During these days we will:

Share our own latest insights, news and developments with you.
Teach a specific topic eg addictions, physical disease, group work.
Brainstorm difficult client issues.
Work on client or personal issues through role playing.
Meet fellow therapists and join the growing EFT Centre community.
One of our mentoring days will give you 6 hours EFT International Mentoring Credit (see below for the latest EFT International requirements for Mentoring and Continuing Professional Development). We also offer individual one hour mentoring sessions for £120 per session.

"Thank you very much for the very interesting day and the recording. I really loved the exchange of experiences and knowledge plus meeting new colleagues." Lucia Tenaglia

"Thanks very much Sue and Emma. Today was so much fun and I got a lot from it. I feel more confident already!" Clare Bunting

Mentoring, Continuing Professional and Personal Development (CPDs) and what you need to know…

If you are a Certified Practitioner or Advanced Practitioner (and also for EFT International accreditation) you need to accumulate CPDs and take part in ongoing Mentoring.

Continuing Personal and Professional Development (CPD)

CPD is not intended as extra work or expense, but simply the normal effort made by conscientious practitioners to develop personally and professionally, and keep up to date. In addition, those who work with others are strongly encouraged to work on clearing their own issues, which may otherwise interfere with their efficacy as a practitioner, and to repeat trainings with other trainers, particularly at Level 3, to develop a wide perspective.

You will need to accumulate a minimum of 30 hours CPD per year.

Examples of CPD include (but are not limited to) the hours spent on:

Carrying out ANY personal or professional development activity that could reasonably be expected to add to a practitioner's competency, including:
Attending or delivering ANY professional training (EFT oriented or otherwise) that could reasonably be expected to add to a practitioner's competency
Repeating training and/or preparing for further professional accreditation
Writing up and reflecting on the Practitioner's own case studies and/or theory and philosophy of practice
Staying up to date with developments in EFT and/or EFT International
Reading relevant books and newsletters
Regular use of the Personal Peace Procedure and other forms of personal therapy, with or without the help of others
Participating in EFT discussion groups or teleconferences
Establishing a practice and/or documenting the integration of EFT into an existing practice
Carrying out ANY activity that furthers the interests of the EFT community and/or EFT International, including:
Taking EFT into the community
Developing a specific application of EFT (e.g. for sports or business)
Translating EFT material into another language
Developing a new EFT product/approach with wide application
Carrying out and publishing a relevant research project
Writing and publishing or contributing to a relevant book, e-book or newsletter
Writing up the achievement of a major life ambition with EFT
Moderating EFT or discussion groups or teleconferences etc etc
Under EFT International guidelines, all Certified Practitioners (which includes Levels 2, 3 and EFT International Master Trainers and Master Trainers of Trainers) are required to commit to and acquire at least 30 hours of CPD per year in order to maintain their listing on the EFT International Practitioner register. In practice, many Practitioners accumulate substantially more than this. The hours should ideally be balanced across several CPD categories, and include a reasonable proportion of relevant professional training (either as attendee or as the Trainer delivering the training) as described above.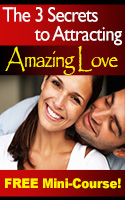 Discover the 3 Keys to
Finding Lasting Love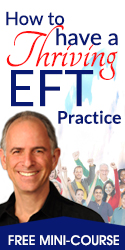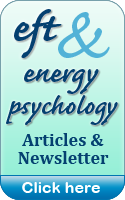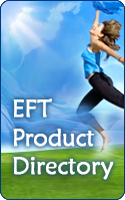 EFT never ceases to amaze me! The process is gentle and often provides benefits where other methods fail.

— Dr. R. Vergini, MD