This site brought to you by Stefan Gonick
EFT Practitioner, Trainer and Soulmate Attraction Mentor
www.EFT-Alive.com Single2Soulmate.me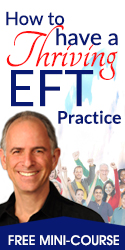 Disclaimer: The presenters feel that these workshops generate extraordinary benefits for all attendees. However, EFT is a very flexible process and thus the workshops represent the views of the presenter(s) and do not necessarily reflect those of EFT, Gary Craig or Stefan Gonick, the owner of this web site.
Workshop Information
In-Person EFT Level 1&2 Workshop in Montana

October 2023, 21 Classroom Hours with Follow-up
Date:
Thursday, October 19, 2023 to Sunday, October 22, 2023
Time:
9:00 a.m. to 5:00 p.m.
Num Days:
4
Cost:
$675 Early Bird, $725 after September 15, 2023
Presenter(s):
CJ Puotinen, MTOT (Master Trainer of Trainers), EFT International
Location:
PO Box 5714
Helena, MT, USA 59604
Phone:
914-523-3063
Email:
Email Presenter
Web Site:
http://www.taptheworldEFT.com
Return to Workshop Listing
---
Ready for an in-person EFT training weekend? Enjoy the benefits of hands-on instruction from a Master Trainer in a small class that combines comprehensive teaching with individual attention and lively demonstrations.

Level 1 presents EFTís history, foundations, basic protocols, and applications, while Level 2 explores the skills that make EFT a powerful, effective treatment for minor and major life challenges.

Learn fast and effective ways to increase health and wellness, overcome fears and phobias, reduce physical pain and discomfort, eliminate cravings, enhance professional and sports performance, and let go of past traumas.

Whether youíre working toward EFT practitioner certification or simply interested in learning a valuable life skill, this weekend workshop will prepare you to help yourself, friends, family, those in need, and even your pets.

21 classroom hours as recommended by EFTInternational (eftinternational.org)
Thursday-Friday-Saturday-Sunday October 19-22, 2023
Helena, Montana (downtown location)

Helena, Montana is serviced by Delta, Alaska, and United Airlines.

Take advantage of my 20+ years of EFT experience as a trainer and practitioner with advanced-level certifications from EFT International and the Association for Comprehensive Energy Psychology (ACEP). Come see what makes my workshops (in the words of my students) "energizing, lively, incredible, empowering, sweet, fun, generous, supportive, heart-opening, entertaining, life-changing, awesome, amazing, exciting, and, best of all, effective. CJ creates a wonderful, powerful EFT learning experience!"

$675 Early Bird Registration, $725 after September 15

For class schedule, location, course outline, registration, and other details, email
CJ@taptheworldEFT.com with October Workshop on the subject line.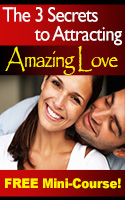 Discover the 3 Keys to
Finding Lasting Love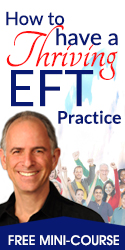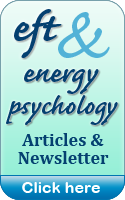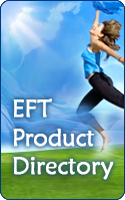 EFT never ceases to amaze me! The process is gentle and often provides benefits where other methods fail.

— Dr. R. Vergini, MD