This site brought to you by Stefan Gonick
EFT Practitioner, Trainer and Soulmate Attraction Mentor
www.EFT-Alive.com Single2Soulmate.me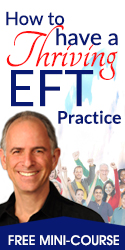 Disclaimer: The presenters feel that these workshops generate extraordinary benefits for all attendees. However, EFT is a very flexible process and thus the workshops represent the views of the presenter(s) and do not necessarily reflect those of EFT, Gary Craig or Stefan Gonick, the owner of this web site.
Teleclass Information
EFT Professional Skills 1 - February

15 hours CE/ CME /CNE
Date:
Monday, February 05, 2024 to Monday, March 18, 2024
Time:
Variable
Num Days:
30
Cost:
$447
Presenter(s):
Michael DeMolina
Robert Schwarz
Location:
This is a teleclass.
Phone:
484-380-2448.
Email:
Email Presenter
Web Site:
https://eftonline.org
Return to Workshop Listing
---
A 6 week, structured online program that allows you to learn EFT from the comfort of your own home or office, at times that are convenient for you

Mixed with 5, weekly LIVE 1 hour virtual small group practice sessions with your own trained EFT facilitator so you can ask questions and practice the skills (just like you do in an on-site workshop). These video sessions let you practice EFT tools with another student. Click here to see a video of the zoom breakout technology.
Each live session has two aspects:

1) Discussions/questions - you will get to ask questions and there will be discussions of important concepts

2) Practice (this is so cool!) You will pair off with one person in a virtual break out room. You and your partner will actually practice different parts of EFT. If you run into issue you can ask for help from your facilitator or your facilitator may just enter the room and observe. This is just like doing a practice session in a live workshop. Actually it is better because the ratio of students to trainer is 6:1.You will also have access to a closed Facebook page so you can interact with fellow classmates and get your questions answered.


What is EFT?
Sometimes called "acupressure for the emotions," Emotional Freedom Techniques (EFT) (or "tapping") is a highly focused energy psychology method that rapidly releases the emotional impact of stressful or traumatic life events from the body-mind system.

First, clients bring their attention to distressing memories and symptoms. Second, practitioners walk them through a process of voicing specific statements while tapping on a series of acupuncture meridian points. This activation appears to reduce levels of stress while stimulating processing of previously stuck emotions and habit patterns. Do you want to learn more about EFT? - WATCH OUR FREE VIDEO MASTERCLASS.

IMPORTANT ELIGIBILITY REQUIREMENTS. PLEASE READ.
This EFT course is open to psychologists, counselors, addictions counselors, social workers, marriage and family therapists. It is also offered to physicians and nurses with counseling training.


WHAT MAKES THIS EFT COURSE SPECIAL?

IN A RECENT SURVEY, 74% OUR STUDENTS RATED THIS EFT COURSE AS MORE EFFECTIVE THAN A LIVE 2 DAY TRAINING. THE REMAINING 26% RATED IT EQUAL TO LIVE TRAINING.
This course:

Includes live, virtual small group meetings with trained EFT expert facilitators. You will actually be doing video online practice sessions with another student. You can even ask for help from your highly trained EFT facilitator in real time. (Yes, we have solved that drawback to online training.)

Is tailored for mental health professionals, physicians, nurses and other licensed allied health professionals.
Includes demonstrations with detailed commentary to help you think like an expert EFT practitioner.

Is designed so that you will go deeper and faster than many other courses.
By the end of Professional Skills 1, you will have the basic tools you need to use EFT with many of your clients' problems. But make no mistake EFT is a powerful and subtle skill set. For true mastery additional training is required. That is why we have a full program: EFT PS1, EFT PS2, EFT PS3 and EFT PS 4.

MICHAEL DEMOLINA, PHD, LPC, DCEP

Michael DeMolina has been ACEP's lead EFT trainer for over 8 years. He is a rare breed of trainer who understands and practices energy work and psychotherapy in both breadth and depth. Michael is a Diplomate in Comprehensive Energy Psychology (DCEP) and an ACEP Certified Advanced Practitioner of EFT. He is chairman emeritus of the National Qigong Association and was selected as a "National Expert in Qigong and Tai Chi" by the University of Illinois. He is also a nationally certified master addiction counselor and a master practitioner and trainer of Neuro-linguistic Programming. He served in the U.S. Army for four years as a behavioral science specialist.


ROBERT SCHWARZ, PSYD, DCEP

Robert Schwarz has been a licensed psychologist for over 33 years. He is a Diplomate in Comprehensive Energy Psychology (DCEP). Bob has trained therapists internationally on trauma treatment, panic and anxiety, energy psychology. For the last 12 years Bob has been the executive director of the Association for Comprehensive Energy Psychology. He has organized over 25 conferences on energy psychology trauma treatment, Ericksonian hypnosis, brief therapy, that trained over 18,000 therapists. Bob also designed ACEP's online programs on The Science of Energy Healing. He has authored 3 books: Tools for Transforming Trauma, PTSD: A Clinician's Guide and We're No Fun Anymore: Guiding Couples to a Joy Filled Marriage Through the Power of Play, as well as numerous articles and papers including Energy Psychology as a Polyvagal intervention for trauma (2018) .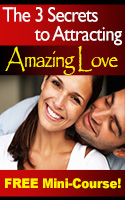 Discover the 3 Keys to
Finding Lasting Love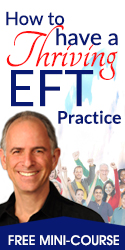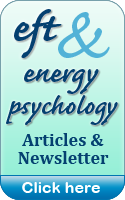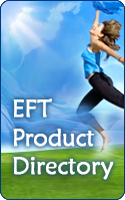 EFT never ceases to amaze me! The process is gentle and often provides benefits where other methods fail.

— Dr. R. Vergini, MD